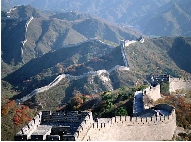 Beijing is the capital of the People's Republic of China and it is China's political and cultural center. It covers an area of 16,808 square kilometres and has a population of over 11 million, among which urban dwellers amount to 73.1 percent.

Beijing is located on the west coast of the Pacific, stands at the northern tip of the North China plain. It is situated at 39.6' north latitude and 116.0' east longitude, with the Shanxi and Inner Mongolian plateaus to the west and northwest, and with Bohai Sea to the east.

Beijing is surrounded by the Yanshan Mountains on the west, north and east while the small alluvial plain of the Yongding River lies to its southeast. Beijing stands on his terrain and faces the Bohai Sea, which is also called the Beijing Bay.

In China, Beijing is one of the four municipalities directly under the central government, and it is divided into 12 districts and 6 counties.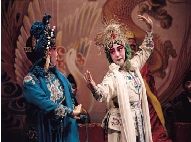 Beijing enjoys a moderate continental climate. The average yearly rainfall is about 600 to 700 millimetres. Much of it falls in the late June, July and August. Spring in Beijing is dry and dusty, summer rainy, winter long, sunny and dry. The best season to visit Beijing, as many other parts of China, is autumn.

Archaeological discovery has shown that Beijing is a cradle of the Chinese nation. It is here that the "Peking Man" -- an ancestor of the ancient Chinese nation -- multiplied about half a million years ago. About 3,000 years ago, Beijing became an important town in North China. In the 11th century B.C., a northern kingdom called Yan established its capital in Beijing, which was then known as "Yanjing". Later, the Kin, Yuan, Ming and Qing Dynasties (1115-1911) all made Beijing their capital, so that it served as China's political center for 700 years. Construction during various feudal dynasties has left Beijing a host of historical and cultural relics, imperial palaces and gardens, imperial residences, temples, pavilions, archways and stone carvings. These, unique in the world, have earned Beijing the name of a historical and cultural treasure house. Since New China was founded in 1949, Beijing has undergone new changes and become a modern city.