Our professional China tours team specializes in arranging high quality China tours and other tours and travel related services. Please Email Us should you have any questions or Get a Free Quote regarding any tours you have in mind. All the China tours are private, highly personalized for travelers who expect to have high quality travel service in China. We provide luxury and inexpensive China tours with reasonable prices to travelers. A private China tour will cost a lot less if you have it arranged with a customized tour itinerary by High Quality China Tours. Each program of the China tours is tailored to your personal interests, requirements and needs. High quality is our name and so is our motto to provide you good value travel service.
New to China? About China introduces you to the basics of China, the country, people, history, culture, food and cuisines, arts and entertainment, and information you need to know about travelling in China.
China is rich in history and culture. Each city has its uniqueness such as dialect, food and culture. Because of its geographic size, China has vastly different geological scenery throughout the country. The Attractions section lists all the major attractions in China by alphabetic order. High Quality China Tours can arrange private tours to all these tourist areas.
FAQ answers the frequently asked questions about traveling in China.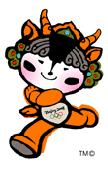 Any of the transfers in Beijing provided by us include an English-speaking guide, a driver and an air-conditioned vehicle. Every one of our locally born English-speaking guides is fluent in English and is very knowledgeable and accommodating. All of our drivers are friendly, prompt, considerate and careful in driving. Vehicles are always in good and comfortable condition.
If you have more than 10 people and want to use a bus, we offer discount prices. Please send us an email for the price unavailable on the website.
If you need transfers both ways, the best discount round-trip rate will be available from High Quality China Tours. Please contact us for a free quote.
Between Beijing Airport and your hotel
| | | |
| --- | --- | --- |
| Number of Persons | Vehicle | Price per Person (US$) |
| 1 | Car | 47 |
| 2 | Car | 27 |
| 3 | Van | 22 |
| 4 | Van | 18 |
| 5 | Van | 16 |
| 6 | Coach | 15 |
| 7 | Coach | 14 |
| 8 | Coach | 13 |
| 9 | Coach | 12 |
| 10 | Coach | 11 |

Between Beijing Airport and Beijing railway station
| | | |
| --- | --- | --- |
| Number of Persons | Vehicle | Price per Person (US$) |
| 1 | Car | 47 |
| 2 | Car | 27 |
| 3 | Van | 22 |
| 4 | Van | 18 |
| 5 | Van | 16 |
| 6 | Coach | 15 |
| 7 | Coach | 14 |
| 8 | Coach | 13 |
| 9 | Coach | 12 |
| 10 | Coach | 11 |

Between Beijing railway station and your hotel
| | | |
| --- | --- | --- |
| Number of Persons | Vehicle | Price per Person (US$) |
| 1 | Car | 32 |
| 2 | Car | 20 |
| 3 | Van | 17 |
| 4 | Van | 14 |
| 5 | Van | 13 |
| 6 | Coach | 12 |
| 7 | Coach | 11 |
| 8 | Coach | 10 |
| 9 | Coach | 9 |
| 10 | Coach | 8 |

Between Beijing Airport (hotel, Beijing railway station) and Tianjin Xingang Port
| | | |
| --- | --- | --- |
| Number of Persons | Vehicle | Price per Person (US$) |
| 1 | Car | 172 |
| 2 | Car | 107 |
| 3 | Van | 102 |
| 4 | Van | 82 |
| 5 | Van | 72 |
| 6 | Coach | 67 |
| 7 | Coach | 62 |
| 8 | Coach | 57 |
| 9 | Coach | 52 |
| 10 | Coach | 47 |